February 27, 2009

Summer
Taken at 8.30pm. Sun was just about to set. Sky was red. My phone sucks. 
yikes. i just killed a huge spider! 
---
HEHEHEHEHEHEHEHEHEEHE
IT'S BACK!!!! FINARRYYYYYYY!!! 
---
February 26, 2009

Reminisce
Brings back good memories! I think this was Sec 1! wahaha! A chinese dressed like an Indian infront of the whole school. hoho.
---
February 25, 2009

Why my net's down

My internet connection's going to be down for the next 5-7days. WOW. I almost hyperventilate upon hearing that lor. ok so that's the bad news. Thank God for RMIT's internet.

The good news is: its down coz my landlady's husband decided to upgrade the plan for me. They actually asked me if it was too slow for me to do my work and I kinda told them the truth la, it was like having a connection in a cave up in the mountains.

So being such nais people, they called Telstra's Bigpond (basically the monopolizer of the whole comms industry here in Australia) and the tech guys over there told us that by Monday 12mn, everything would be upgraded.

Tuesday afternoon, no connection. Called to check. Was transferred to a filipino call centre telling us that it takes at least 3-5 working days for our plan to be activated. HUH? Back home in sg, you just call and tell them what u want and in 30 mins you get it lor! ok la maybe I'm overreacting, coz they need to package the plan and ship it from Philippines. -_-

Anyways, its kinda bittersweet going through this no connection process. I kinda get too bored but at the same time I find so much time to do so many other stuff. ok la if there's anything you guys need, like some aussie pork or beef, please sms/call me or drop me a mail and I'll reply when I see some connection.
---
February 24, 2009

Disconnected

My internet's down for the time being. Bye world.
---
February 23, 2009

whee!

Things are starting to pick up! First day and its already been this amazing! Thank you all for praying. :]
---
February 22, 2009

BRB

brb in 3 months +. 




thanks everyone for your well-wishes. see you guys soon. :]
---
February 17, 2009

FOOOOOOD GALOREEEE.

so i'm back from penang and its time to share w everyone the food i've encountered. yummay. Its not in chronological order hor.

warning image heavy: if its late in the night and ur having hunger pangs, please do not continue reading.
Lorong Selamat's Hokkien Prawn Mee. 1st Place!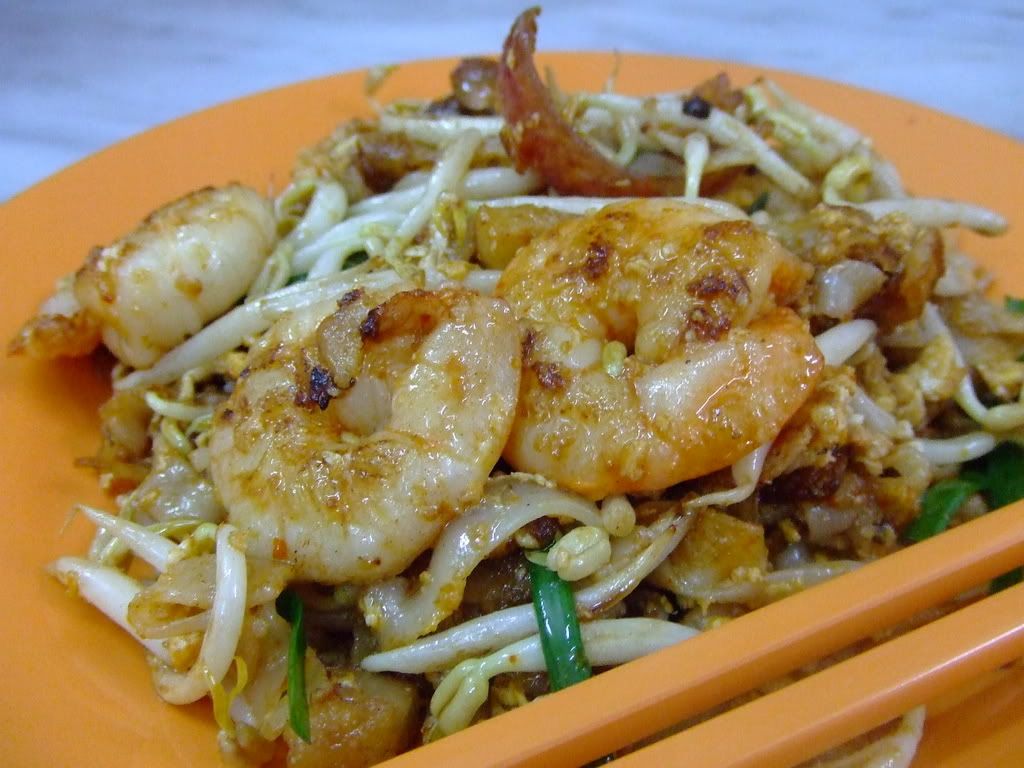 Lorong Selamat's Char Kway Teow. 2nd.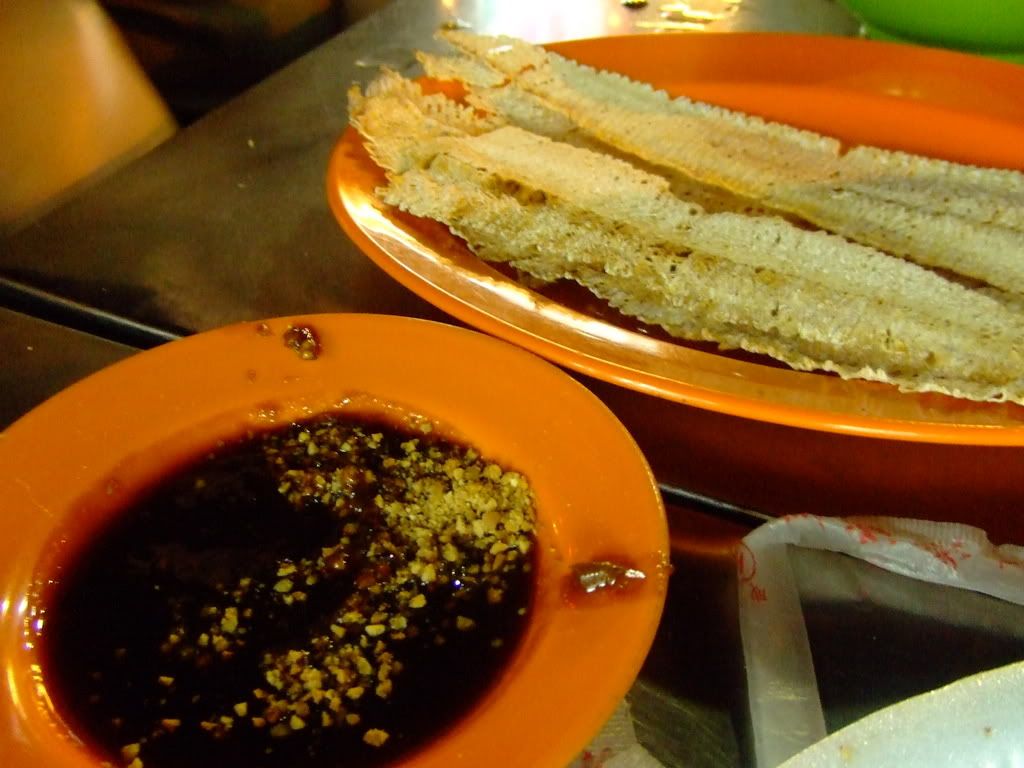 Sotong Bakar. Grilled Cuttlefish.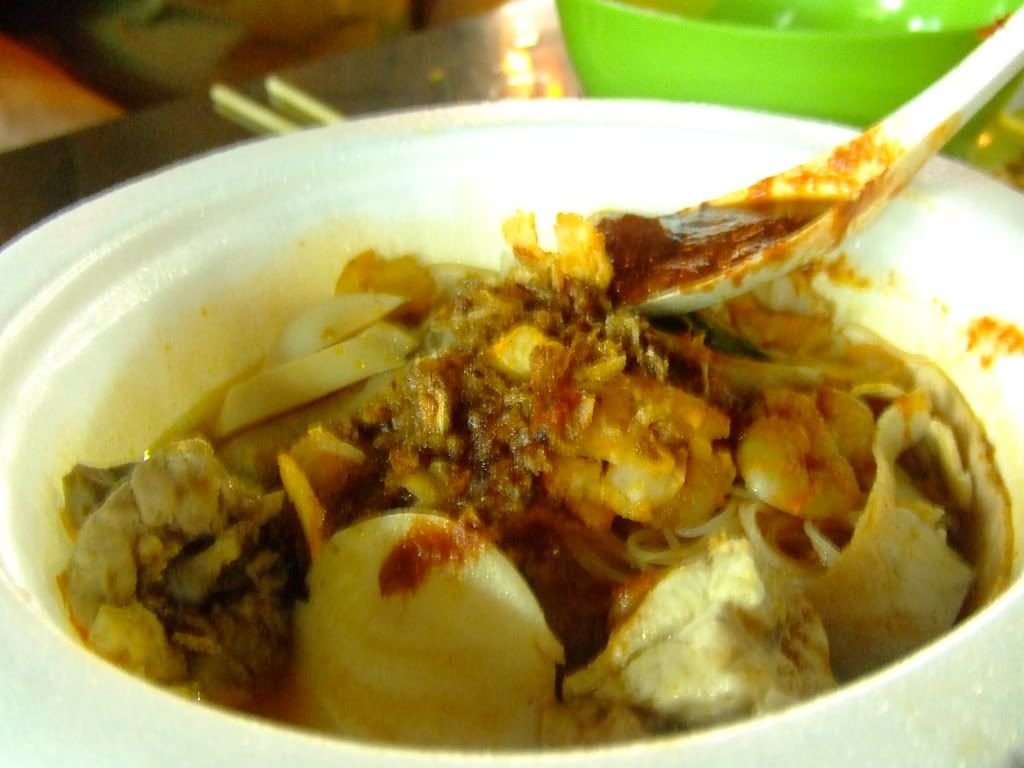 Gurney Drive - Hokkien Prawn Mee. 2nd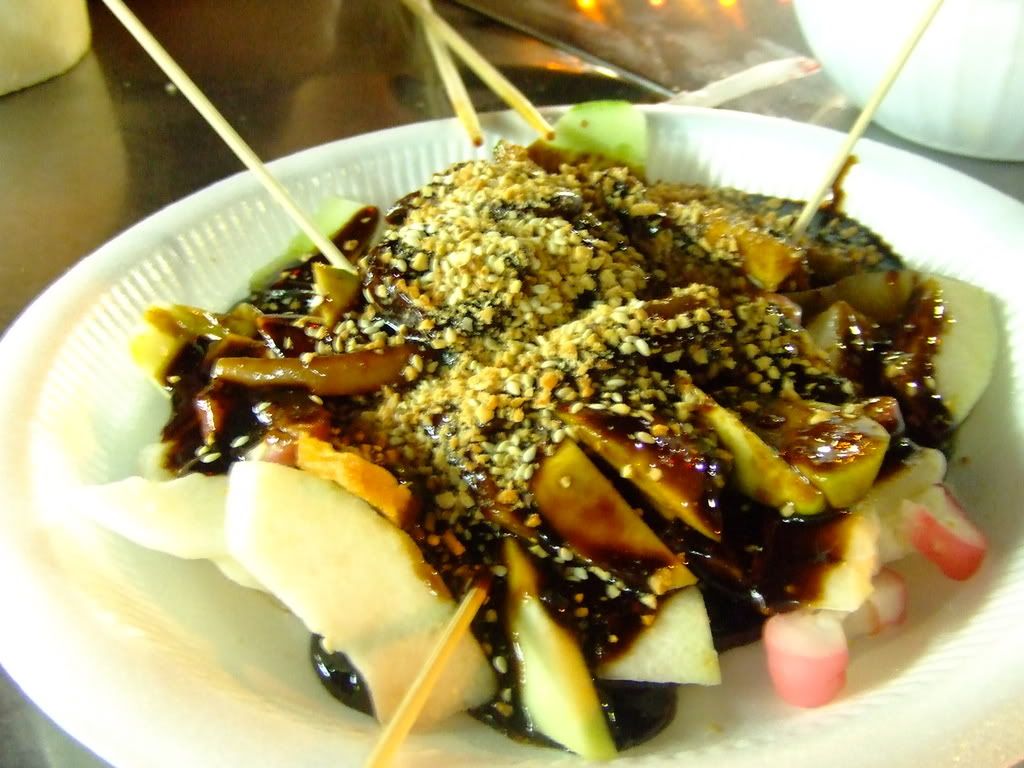 Gurney Drive. Rojak.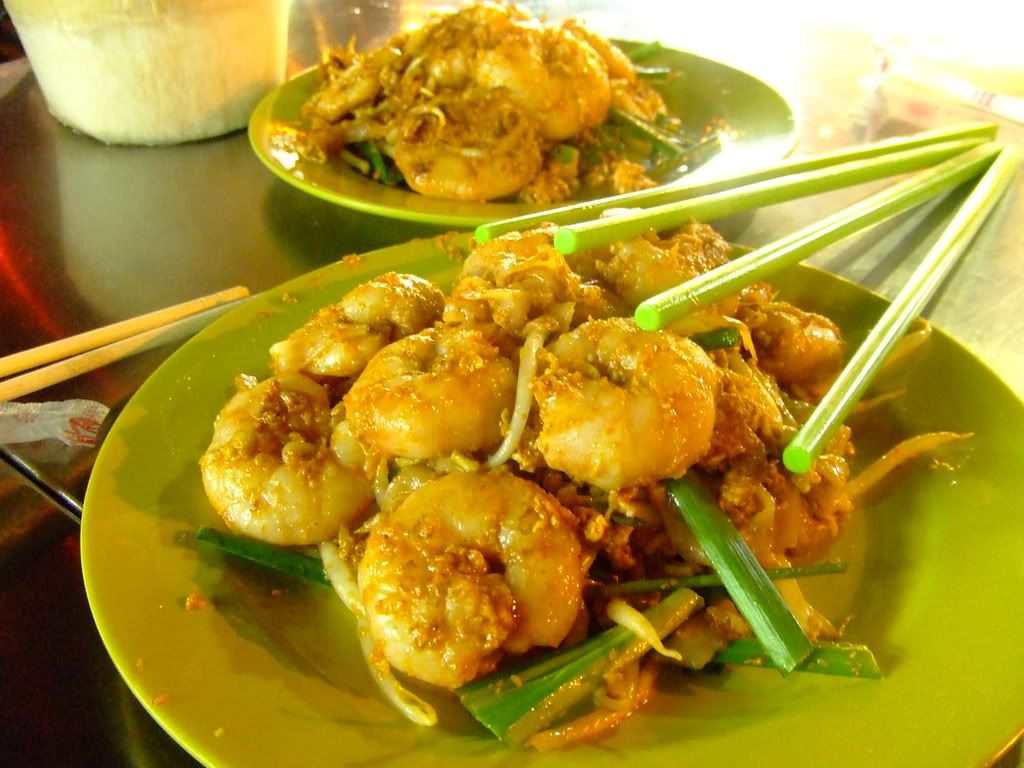 Penang Char Kway Teow. 1st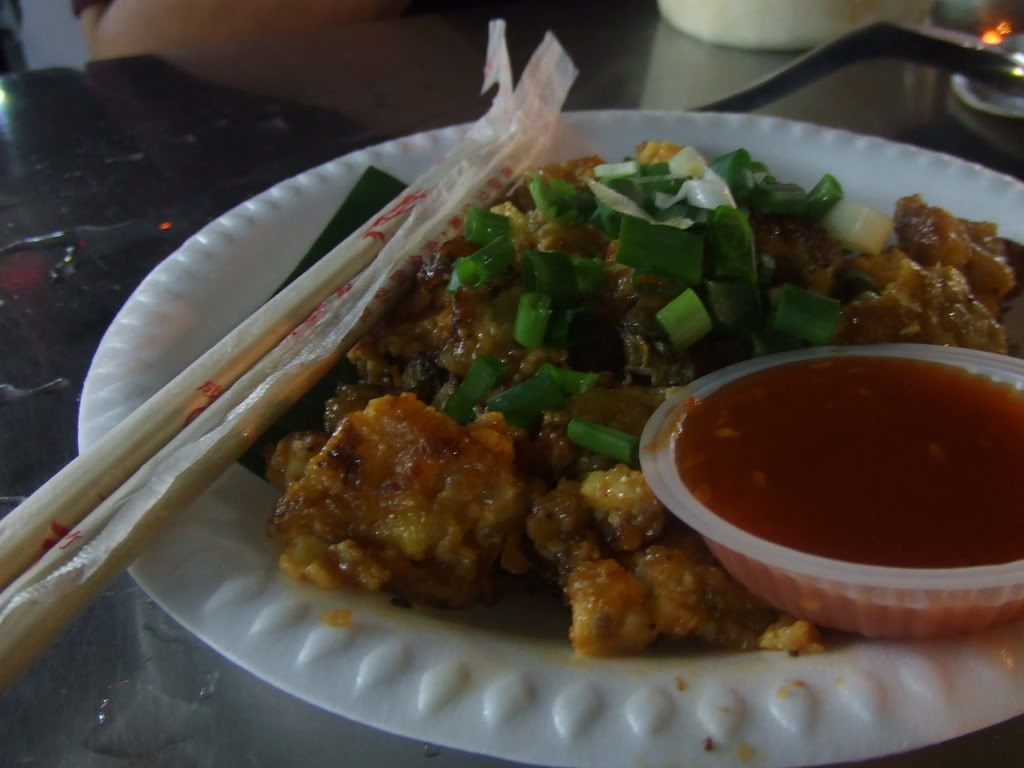 Orh Lua
Sui Jiao Mian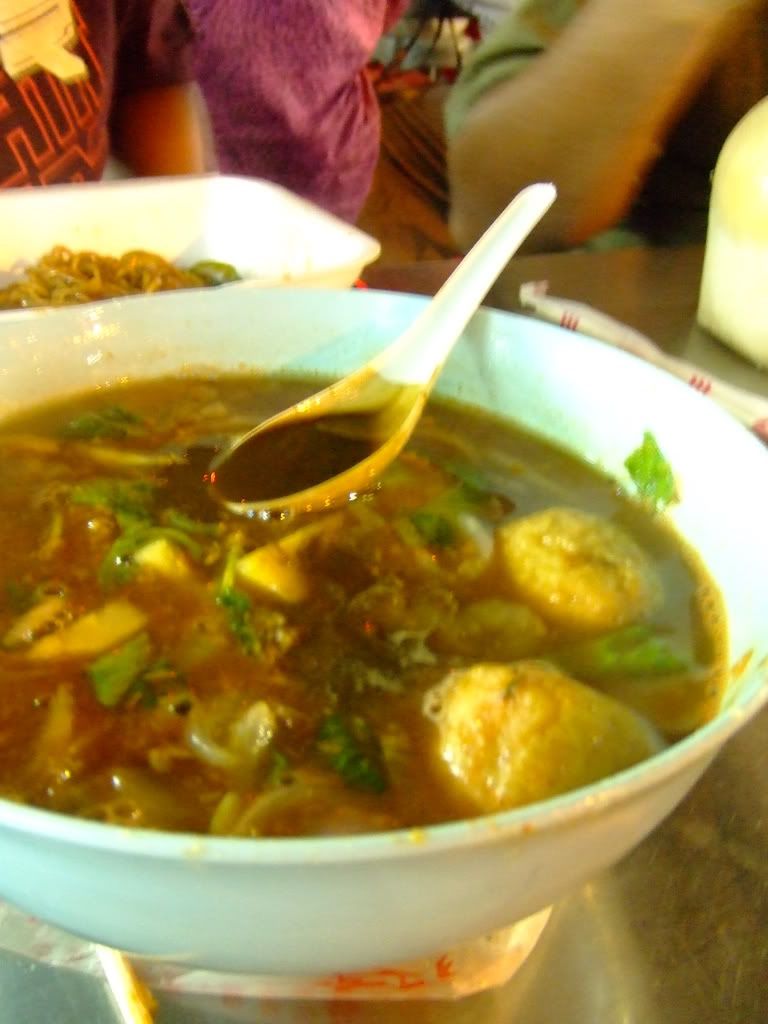 Penang Laksa.
---
February 16, 2009

Nonya Baba

Penang Day 2

We made a big mistake trying "Rou Gu Cha Wang(Ba Ku Teh King). King my foot, king of louya food more like it. cheh! Wasted one nais meal which could've been spent else where.

Went over to Komtar/Prangin mall. Komtar = dead town worse than queensway shopping centre. Prangin = Far East. All the punky stuff and bright colored teenage clothing. Haven't even bought a single thing for myself. Prolly won't.

Dinner was bezz bro. Went to this place called Nonya Baba. Recommended by heaps of food reviewers, lonely planet, globetrotter etc. Went in and the boss told us she actually prepared the food that's on the xiao niang re show. apparently part of the show was filmed in penang the house part i think. its really nais. every dish has a different flavour to it complementing each other. whole family gobbled up everyth dang fast. kinda scary. will post pictures on fb and here tmr once i land.

We made friends with a nais hotel taxi driver who offered to bring us ard. He brought us everywhere sia. To sight see etc. Tell us history explain bla etc. bezzz.

Anyway its kinda monotonous in the night coz there's nothing much to do. Juno's on Star Movies now. oh well. tc blog. <3.
---
Pulau Pinang
Ah. I finally get a chance to use my sis's computer.
Ok lets see what exactly happened today.
Morning was crazy and hectic. Was up since 6am running about. Plane ride was smooth! Quite impressed with the AirAsia planes but the minus point is how troublesome it is to check in and out just to connect your flight. Plus if you've got baggage you hafta pay 4bucks for it. Oh well, mai hiam.
We checked into the nais hotel. Veh nais. Walking into the lobby, you're greeted with a high ceiling and lotsa modern arty seats. Those macam molecule shaped one. Room's veh spacious and LONG. haha.
Good thing about this hotel is the location. Its right smack in the middle of the city. 2 minutes walk to the main shopping centre located right beside. Best of all, Gurney Drive(The Awesome Food Place), is also beside.
Sorry to say that we forgot to bring the cable to transfer pics but I promise once I'm back it'll be up. Here's a brief description of what we had for dinner!
Penang Laksa
Penang Char Kway Teow
Penang Prawn Mee
Penang Rojak
Sui Jiao Mian
Some Toufu Lok Lok
Sotong Bakar (Grilled Cuttlefish)
That's about it i think. The best is the charkwayteow. Its filled with FRESH PRAWNS!! Not 1 not 2 not 3 but MANYY!!! wahhhahaha dang shiok la. okok i should contain my excitement. heng i took pictures! else u all won't believe me sia.
had a great family time relaxing at the hotel's lounge. just sat there had some drinks and talked. whee!
anyway tmr's another shop/eat day. dis time we're going to komtar, the older shopping centre area located 10min away. really wish i could dapao back sia. ]: oh well, naite fellas.
---
February 15, 2009
In a matter of hours I'll be over at Penang chillaxing at this place
The last time my family actually went on a proper holiday was probably Melbourne back in 1998. So its about time we went somewhere to enjoy ourselves. Hopefully this will be a good time to just rest and eat(not so much) wakakka. Cya guys on Tuesday. Good food here I come!!! 
Reminder for Juon: Please remember to take pictures of the food there. 
BUAI. have fun @ shakers! update me when i get back k! :]
---
February 14, 2009

rehi

rehi blog. after 12 days. kekekee




lets see what's been going on. basically trying to cram as much time as possible for all those dearlybeloved in my life. it always sucks when u've got 3 and half months of vacation to spare but only the last 2 weeks of it seems to be the most crunching ones. macam i wasn't back at all lor for the past few months? oh well.




i finally know what to buy with my world of sports voucher given to me by the noobs last birthday lol. that's like almost 8months liao, hopefully still valid seh. 




it's 6.24am on my clock and i went to bed at 3.30am? oh man. i've been sleeping much lesser these days knowing that I'm heading back soon. 




i'm really pleased with sycamorestudios. we're finally moving in a forward direction. i personally wanna thank wq and gang for coming down to help us. without you guys we're just people walking in the dark. i'll think of hw to show my gratitude soon k, in terms of action la. 




this time tomorrow i'll be at the airport on my way to penang! i haven't had penang charkwayteow/laksa since the last Mar Vista church camp. Think I was just, 10? Can't remember, anyone who can remember please enlighten me.




i had a great time at quality hotel the other day, thanks rx/nana/gidren/hanyang/stephen/sunil/kumyong! 




oh one thing for drivers or rather if you have a driver in your family to note. just a few hours ago, there was some guy trying to break into vehicles at my neighbourhood carpark. my dad saw him and tried to chase but he managed to dash off. he was using the long thin metal sheet + a hanger to open the locks of some pickups parked. only reason i can think of why he's doing that is coz those are the ones without any alarm system. so to play safe, mb don't put any valuables in the car la hor. 




ok i shall stop the randomness here. thanks for reading. :]
---
February 2, 2009

Lincoln Brewster

What's that thing under that guy's bass strings sia? Anyway this is Lincoln Brewster if you haven't heard of him. He's a singer/guitarist under integrity label. Thing about him is that most of his songs have a beautiful lead guitar drive to it. Nais.
---
Archives